Google Chrome Browser on Android shows you a list of "Articles For You" in every new tab you open. This list of articles is automatically curated by Google based on your interests or more precisely your search history and activity. Google Chrome doesn't give you any option under the Settings to disable or remove these suggestions.

Google Chrome gives you an option to hide these articles however they still remain hidden on your home screen under a collapsible menu. There are users who love this feature but some people consider it as an distraction or an intrusive feature.

If you can live without these suggestions and want to disable and remove it completely from your Home screen then you can follow these steps.

Remove "Articles for You" from Chrome
Open Chrome Browser on your Android phone.
Enter the following URL in your browser's address bar and hit Enter.
chrome://flags/#enable-ntp-remote-suggestions
Select Disable from the drop down Menu and you would get a popup asking you to Relaunch Chrome.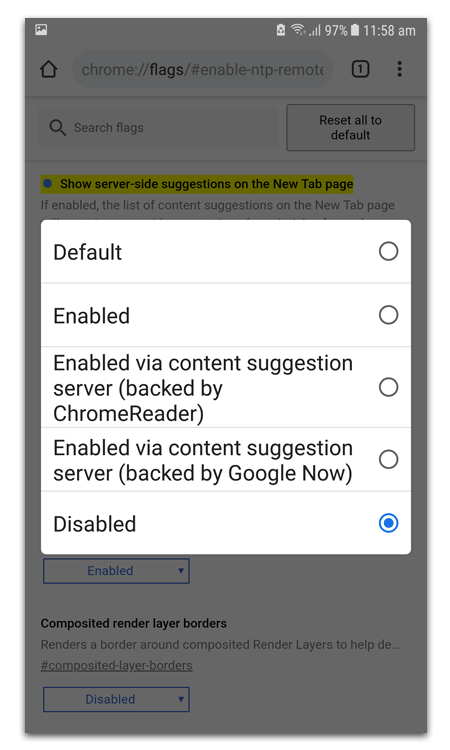 Relaunch by tapping on Relaunch Now.

This would disable Articles For You feature and it won't appear on your home screen or tabs.